Trailer pump unit
GMPR - industry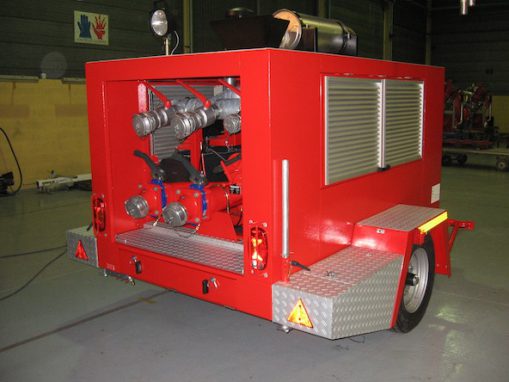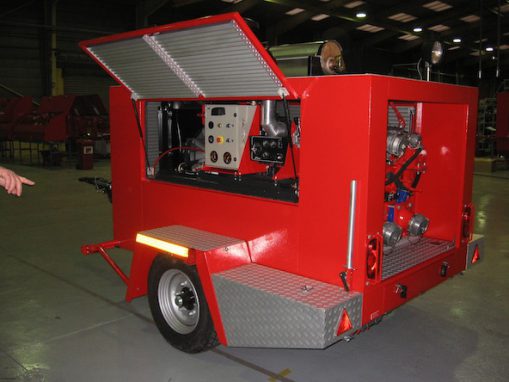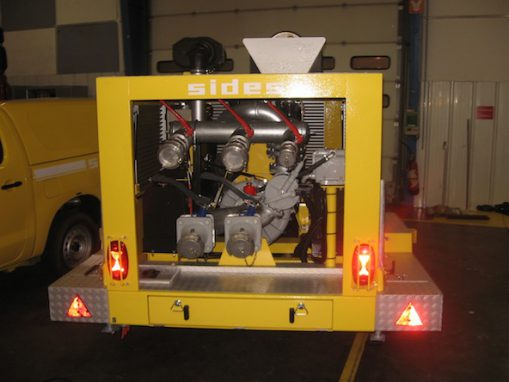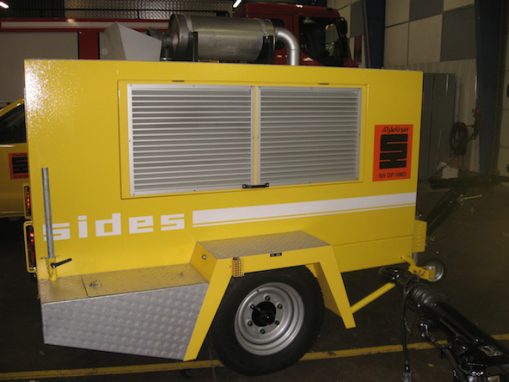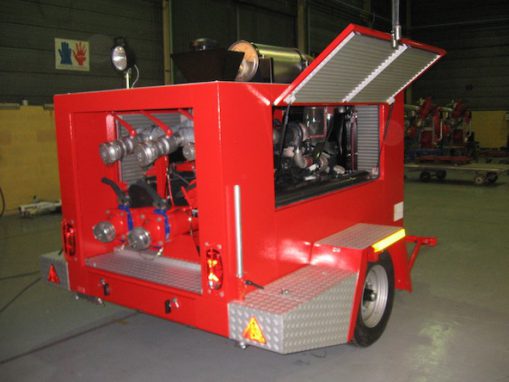 Technical specifications

Sides' commitment to users

Sides' commitment to maintenance
Chassis and cab

Hide

| | |
| --- | --- |
| Type | Diesel motor up to 410 CC IVECO or DEUTZ |
| Emissions | Tier II to Tier III |
Pumping and proportioning system

Hide

| | |
| --- | --- |
| Type | Sides 21.500.12 or 28.250.12, depending on required flow rate |
| Transmission | on engine shaft via elastic coupling |
| Pump flow rate | Up to 8,300 l/min at 12 bars |
Technical data

Hide

| | |
| --- | --- |
| Operating weight | Up to 6 T |
| Dimensions (height x width) | up to 2.8 m x 2.55 m depending on configuration |
| Length | up to 5.8 m depending on configuration |
Simple
+ All functions managed via a single dashboard, which can be accessed beneath its protective shutter
High-performance
+ High flow rate capacity
+ Additional motor power reserve for a longer life span
+ Industrial-type motor
Reliable
A range of maintenance contracts, including contracts with :
+ User technology centres
+ Approved local partners
+ Sides Service engineers
Simple
The main firefighting components can be maintained using standard exchange system parts.
Modular
Maintenance kit available for firefighting components
Safe
Maintenance contract that includes regulatory work
Specific components
Sides manufactures all firefighting components for its vehicles in France. Order parts separately or as a kit, either as part of your maintenance contract or our Sides Service.