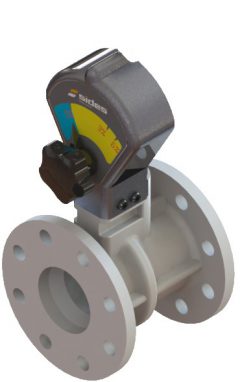 The Proportioning Valve is the core component of the around the pump proportioning system, acting as a :
– priming valve (reducing the priming time by isolating the delivery pipes from the pump body)
– water flow meter
– proportioning valve
– proportioning instruction selector.
Technical specifications

Sides' commitment to users

Sides' commitment to maintenance
Type
Mechanical or electronic "Balanced pressure" each refoulement type system
Type of
emulsifier
any type of foam concentrate A or B
Material
Aluminium
Operating pressure
max 16 bar
Flow rate
To 150 at 14 000 l/min
Dosing
setpoint range
0.5 at 6 %
Easy integration
 Foam compound pump drive by PTO or hydrostatic transmission (no electronic)
 Compatible with a limitless number of discharge, DN40 to DN150
Easy implementation
 Usable with all types of foam compounds
 System calibrated to obtain all ratios from 0,5 to 6%, in the specified flow range
 Possibility to choose the ratio independently at each discharge line
 Possibility to choose water or foam delivery independently at each discharge line
 Continuous proportioning ratio without scale
 System functional, without influence of the water pump pressure
 Guarantee of a 0.5 bar pressure differential between the water circuit and the foam compound circuit
Simple
Firefighting component standard exchange system.
Modular
Maintenance kit available for firefighting components.
Fast response
With our dedicated stock of spare parts, the Sides Service logistics team is able to respond quickly to your requests.
We supply the documentation you need to monitor your vehicle throughout its operational life cycle and help you identify the exact spare parts you need.
No maintenance
 Corrosion resistant materials
 System fully mechanical, without any fitting needed during lifetime