SM 60 monitor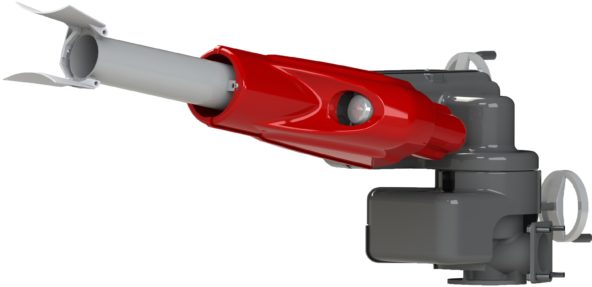 SM 60 monitor
The monitor SM 60 is a high performance firefighting monitor designed by SIDES. It can be used on firefighting for aircraft rescue and firefighting or industrial protection. It is available in electric or manual version. The turret has 5 flow rate versions.
Technical specifications

Sides' commitment to users

Sides' commitment to maintenance
Type :
Canon water / foam lance sucked air or not
Construction
 

:

Aluminium
Firefighting performances:
Flow : 6000-4500-3800-3000-2000 l/min
Range : 100-85-80-70-65 m
expansion: 6: 1 with AFFF
Movements:
rotation: 340°
vertical movement: -20/ + 70°
assistance: electric
command joystick
Compliance :
SSLIA V2R5 – NFPA 414 – EN1846
Easy integration
 Compact monitor
 Inlet by side or underneath flanges
 The diameter of the supply pipe is decreased thanks to the reduction of the input section
 Position recording
Electronic
 System plug & play (Electronic management integrated into the monitor
 Electric version is compatible with vehicles equipped or not with CAN bus
 Position control by digital encoder
 Precise movement
Simple
Firefighting component standard exchange system
Modular
Maintenance kit available for firefighting components
Fast response
With our dedicated stock of spare parts, the Sides Service logistics team is able to respond quickly to your requests.
We supply the documentation you need to monitor your vehicle throughout its operational life cycle and help you identify the exact spare parts you need.
No maintenance
 High safety of functioning and without maintenance
 Bearings lubricated for life
 Designed to support extreme conditions of use
 Parts in contact with the fluid inert to corrosion