2N-28-120-10 pump
2N-28-120-10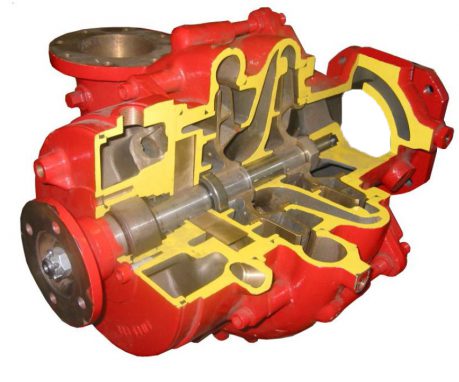 2N-28-120-10 pump
2N-28-120-10
Building on its extensive experience, Sides designs and manufactures pumps with the specific needs of firefighting use in mind.
The pump is fitted with reinforced mechanisms.
Its design is based on in-depth research, delivering excellent performance across a wide range of specific speeds.
Sides manufactures its pumps with as few parts as possible to limit maintenance costs and guarantee a longer lifespan and greater reliability.
As with all Sides pumps, this model is used by a wide range of customers in all sectors (industry, aeronautics, civil defence, marine, fixed installations, etc.) and throughout the world.
Technical specifications

Sides' commitment to users

Sides' commitment to maintenance
Type :
Single stage centrifugal pump with horizontal shaft
Pump construction :
Bronze diffuser
Bronze impeller
Stainless steel shaft
Seal :
Mechanical seal
Debit:
2750 L/min @ 15 bar
Drive :
By power take-off or flywheel with elastic coupling
Equipment:
Pressure gauge, Outlet
Weight :
122 Kg
Compliance :
EN 1028
NFPA 1901
Easy integration
Compact
Can be coupled with all types of pumps range SIDES
Asy to use
Ease of use thanks to the control panel S-CONTROL
Mechanical thermal protection bypass
Low water hammer during closures valves
The high pressure allows water saving and improved range
Operational safety: Maintenance Hydrostatic 60 bar
Compatibility with all types of foam concentrates (AFFF, AR-AFFF, FFFP) and seawater
The pressure regulator incorporated in the S-CONTROL enables the constant pressure maintenance to discharge outputs without the intervention of user
Simple
Firefighting component standard exchange system
Modular
Maintenance kit available for firefighting components
Fast response
With our dedicated stock of spare parts, the Sides Service logistics team is able to respond quickly to your requests.
We supply the documentation you need to monitor your vehicle throughout its operational life cycle and help you identify the exact spare parts you need.
Maintenance free
No jamming thanks to the wear rings techno-polymer
Insensitive to external contamination
Long service life with toppings mechanical