Fixed pump unit equipment
GMPF - industry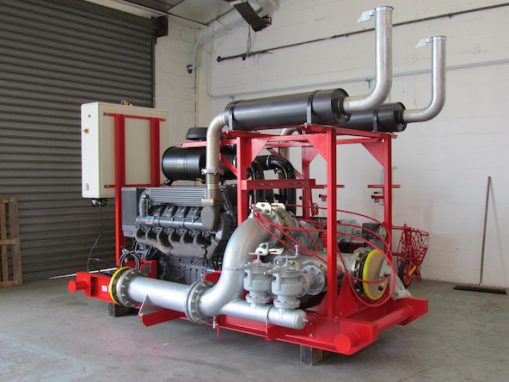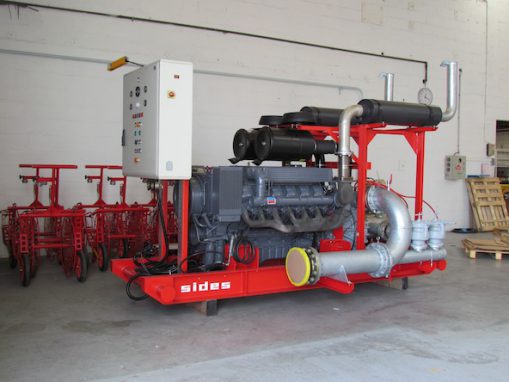 Technical specifications

Sides' commitment to users

Sides' commitment to maintenance
Chassis and cab

Hide

| | |
| --- | --- |
| Type | Motor Diesel up to 500 CV |
| Emissions | Tier II up to Tier III |
Pumping and proportioning system

Hide

| | |
| --- | --- |
| Type | SIDES 21.500.12 - 21.350.12 - 28.250.12 |
| Transmission | On driving shaft via an elastic mating |
| Pump flow rate | Up to 8 300 l/min |
Technical data

Hide

| | |
| --- | --- |
| Operating weight | Up to 3,5 T |
| Dimensions (height x width) | According to configuration, up to 1,8 m x 2,45 m |
| Length | According to configuration, up to 3,55 m |
Simplicity
+ Management of the functions(offices) by a single control panel.
+ Possibility of having a cupboard of automatic starting up of the group.
Performance
+ Capacity of debit(flow) raised(brought up).
+ Power reserve engine guaranteeing its longevity.
+ Motorization stemming from engines of industrial type(chap).
Reliability
Service contract under different forms leaning or not:
+ On the technical centers of the users
+ On the authorized local partners
+ On the technicians Sides Service
Simplicity
Maintenance of the main components sets on fire under the form of standard exchange.
Modularity
Kit of maintenance proposed on components sets on fire.
Security
Maintenance contract integrating(joining) the statutory operations.
Specific components
Sides manufactures all firefighting components for its vehicles in France. Order parts separately or as a kit, either as part of your maintenance contract or our Sides Service.