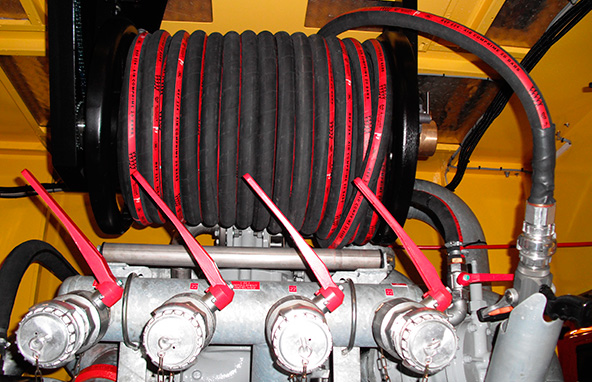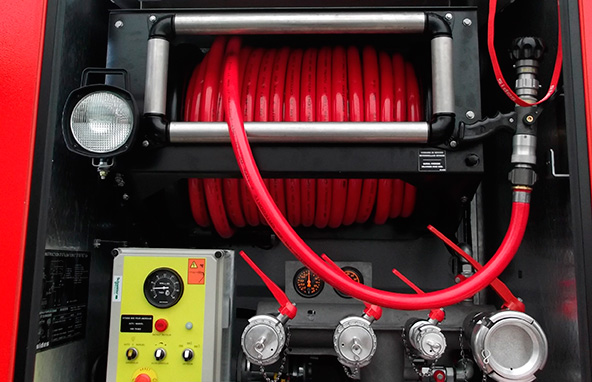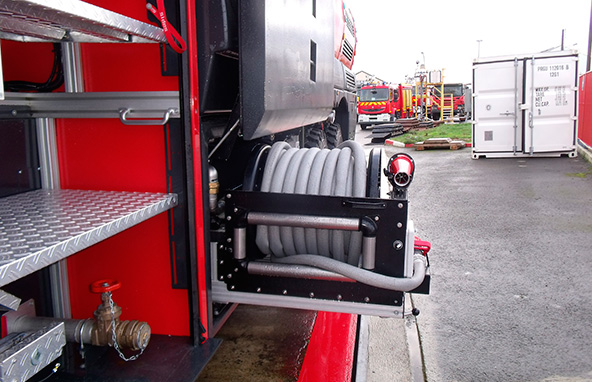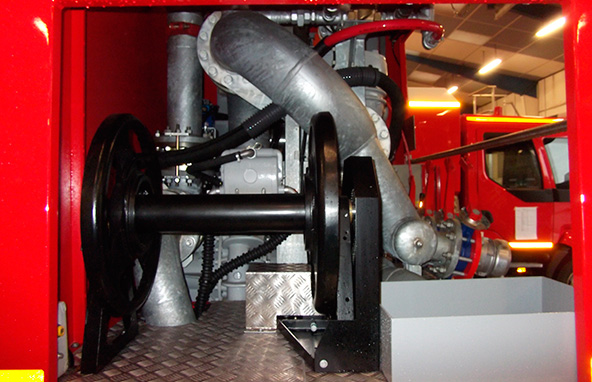 Sides hose reels are designed to fit the vast majority of firefighting vehicles, delivering pressurised water or pre-mix.
They are of reinforced construction and are designed to deliver the best possible performance, with the distribution shaft keeping pressure drop to a minimum, flanges for manual rewinding, and a pipe guide to prevent the pipe from becoming blocked or stuck.
Sides manufactures its hose reels from aluminium with anti-corrosion treatment to guarantee a longer lifespan and greater reliability.
Technical specifications

Sides' commitment to users

Sides' commitment to maintenance
Power (Watts) :
Water foam
Construction :
Stainless steel distribution shaft
Bronze swivel fitting
Voltage (Volts) :
Manual or assisted – electric 24 V DC (250 W)
Specific speed (RPM) :
Manual ¼-turn by pad on reel
Total dynamic head (MWC) :
Pipe guide
Vacuum pressure obtained (bars) :
Storage capacity: 30-80 m of pipe, depending on external diameter.
Weight (kg) :
45 kg (empty)
Compliance :
NFS 61-522
Simple
Firefighting component standard exchange system
Modular
Maintenance kit available for firefighting components
Fast response
With our dedicated stock of spare parts, the Sides Service logistics team is able to respond quickly to your requests.
We supply the documentation you need to monitor your vehicle throughout its operational life cycle and help you identify the exact spare parts you need.