"Intelligent" beacon, 4 colors with the choice.
Conformities:
IP67
Photométrique TB1 E1 003468/TR1 E1 003468 certification
Protection CEM E1 036816/ECE-R10 : 036816 
ECE-R65 
DIN 14620 (Mounting form B1) 
GGVS/ADR B RN 10251 and RN 11251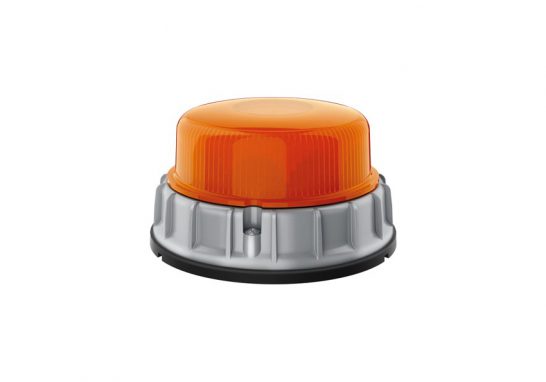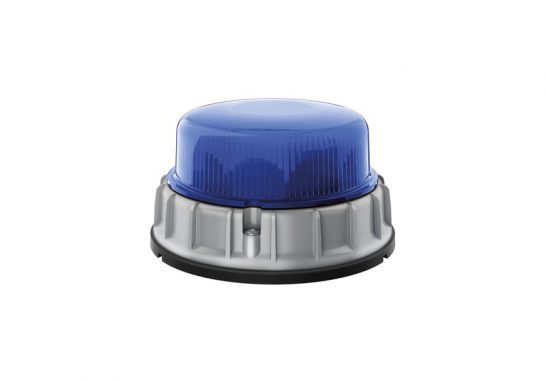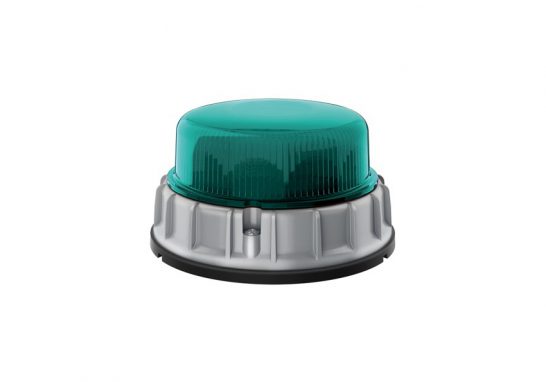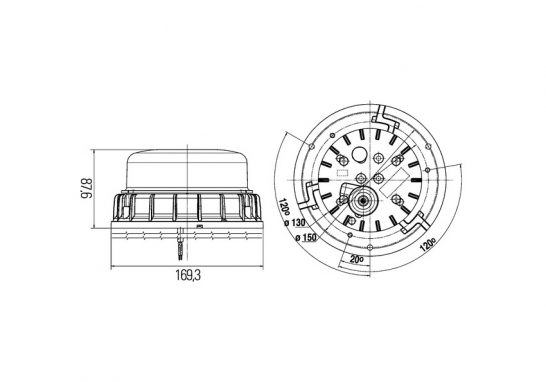 Non-contractual photos
Options and quote
Product Description
The LED ensures the best possible warning effect and thus optimum safety, as it automatically illuminates 2.3 times brighter during the day than it does at night. You can choose between rotating or flashing warning signals by pressing a switch or by means of programming. This offers you the right warning signal for any application. This beacon is 10-32V multivoltage and available in blue, orange, red or green.
Features
Orange polycarbonate cabochon with cooling fins
Rotary/flash signals without moving parts
Selection of the type of signal by programming (16 differents : 14 flash/2 rotary)
Reverse pole protection
Light source : 20 led high power
Rated voltage : multivoltage 12/24v
Operating voltage : 10-32v
Lighting power : according to ece r65
Power absorbed : 30w maximum
Total current consumption : 0,45-2,5a
Range : 20m
Diurnal/nocturnal automatic mode with measuring sensor of ambient light
Noise rejection : conducted cispr25 class 5
Down fixed mounting
T° range : from -40 to +60°c
Dimensions : h 96 x ø 165 mm
Weight : 500g
Benefits of the product
Signal choice : rotary/flash.
Diurnal/nocturnal automatic level : The sensor measures ambient light and control the tramline between diurnal mode and nocturnal mode with the help of measured values. Optimal safety during the day and no dazzle at night time
Intelligent and performing electronic : programming of numerous flashing sequences or commutation on rotary function
Multivoltage fuction.   Operational safety 12/24 V thanks to the reverse pole and overvoltage protections
Ideal for a permanent use due to the low total current consumption.
Ideal light output and optimal lighting concentration thanks to the use of a special reflector and 20 LED High Power.
Very solid and resistant to vibrations : no moving parts, flat design and shock resistant cabochon
High quality anti-corrosion protection, guaranteed by a treatment and special coating of the case
Cooling fins guarantee an optimum thermal management ensuring a long service life
Down mounting on round mounting holes Ø 130 mm and by the top and down on round mounting holes Ø 150 mm.
<span>Sides recommends</span>